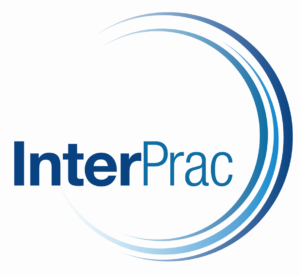 Media Release
Monday 19 June, 2017
Business as usual following Sequoia purchase of InterPrac
"We expect it to be business as usual," following InterPrac's acceptance of Sequoia Financial Group's (Sequoia) proposed purchase of the national licensee, said InterPrac's Managing Director, Garry Crole.  "Under the arrangement, InterPrac will continue to be headquartered in Melbourne and operate under its own brand with the highly experienced team that has facilitated the organisation's growth and business success."
"What attracted us to this proposal was InterPrac's ability to remain independent of institutional influence, whilst continuing to operate within a framework that delivers value for our Authorised Representatives and their clients".  Garry observed, "InterPrac's financial planners will benefit from Sequoia's strength and marketplace position, with access to their industry leading resources, services and offerings".
Since commencing operations in 2001, InterPrac has been successfully assisting accountants and financial planners to deliver professional advice.  The last 18 months in particular have been especially noteworthy for InterPrac, with the licensee's adviser network now amongst the leading dealer groups in most industry rankings.  The licensee's adviser current strength comprises 215 financial planners operating from practices predominantly on the Australian east coast, generating over $3 billion in FUA and in excess of $17.5 million in insurance premiums.
"Since inception, our AFSL has focussed on continual improvement, increasing productivity and lifting InterPrac's brand and reputation as an adviser focussed dealer group, committed to the long term financial success of its practices", added Garry Crole.  "Most importantly, under Sequoia our non-aligned framework facilitating financial solutions free of institutional influence will be maintained".
Garry Crole concluded, "The acquisition by Sequoia represents a significant new chapter for InterPrac.  Our organisations are culturally aligned and an excellent 'business fit', with a very clear focus on managed growth, increased productivity and delivering real value to advisers and their clients.  We are most excited about the future and its potential!"
ENDS
Issued by InterPrac Financial Planning Pty Ltd   www.interprac.com.au
Media enquiries:
Mr Joe Perri
Joe Perri & Associates Pty Ltd
Tel/fax: 03 9324 0362
Mobile: 0412 112 545
Email:  jperri@joeperri.com.au