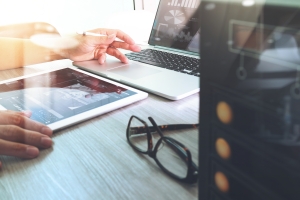 In some good news, the ATO released the finalised version of their Practical Compliance Guideline on fixed trusts on 13 September 2017 – PCG 2016/16, which can be found here.
Fortunately, it settles some of the confusion regarding when a trust will be a 'fixed trust', at least for income tax (e.g., trust loss) purposes.  It acknowledges that, in practice, it may be difficult for many trusts to satisfy the definition of 'fixed trust' unless the Commissioner exercises his discretion to treat the beneficiaries' interests as fixed entitlements.
The Guideline therefore contains some safe harbours regarding the ATO's compliance approach, so that a trustee of a trust described in the Guideline can manage the trust's tax affairs as if the Commissioner has exercised the discretion to treat the beneficiaries as having fixed entitlements to the income and capital of the trust.
Importantly, our 'Fixed Unit Trust' deed goes a long way to ensuring that a trust can meet the requirements for these safe harbours, and so can generally be treated as a 'fixed trust' for income tax purposes (so long as "a trustee … has never exercised a power capable of defeating a beneficiary's interest to defeat a beneficiary's interest in the income or capital of the trust" and certain other conditions are satisfied).
In addition, even our regular unit trust (which is a bit more flexible) may be a 'fixed trust' under these safe harbours if, for example, no further units have been issued or, if they have, they were issued for market value. Therefore, if the trust has losses (for example), it will definitely be worth consulting this PCG.
Note, however, that the PCG does not apply for the purposes of the 'non-arm's length income' (NALI) rules in the ITAA 1997 (which can apply to SMSFs where they received income from non-fixed trusts – refer instead to TR 2006/7), and certain other purposes.
Also, it must be noted that this PCG does not impact at all on 'fixed trusts' for NSW land tax purposes (although we have a specific deed which can cover that situation, too).
For further information please contact our team at NTAA Corporate on 1800799 666 or email info@ntaacorporate.com.au.
Article by Riley Jones, Legal Counsel, NTAA Corporate.