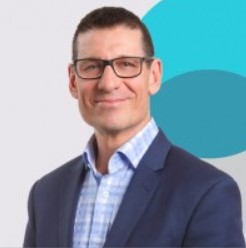 Barry Strapps has an extensive background in the financial services sector spanning over 30 years. 
Barry joined InterPrac in 2021 with a demonstrated commitment to partnering with financial planning practices to achieve efficient business and client focused outcomes together with raising the standards for financial advice.  
Through adviser education, support and maintaining a strong client focused culture, Barry is helping our community of advisers prepare for the future. 
Prior to joining InterPrac, Barry was the Business Consultant for SA/WA for Centrepoint Alliance. His career has featured a diverse range of roles with companies including AMP Financial Planning and Asteron. 
Barry is an avid cyclist, and most weekends escapes to the picturesque Adelaide Hills to enjoy the many great climbing routes on offer.